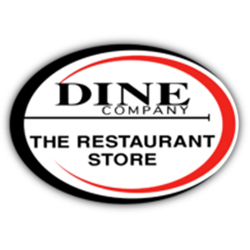 Installation Team Supervisor
Sorry, this job has expired.
Louisville, KY
Dine Company is a family owned full service dealer who works with our customer projects from design services to procurement, delivery and installations.

We are now seeking an Installation Team Supervisor to lead our field installation services to deliver, set, and install restaurant equipment packages. This is a great opportunity to be a part of a growing team!

We offer:
• Paid health insurance
• Retirement plan with matching 401(k)
• Uniforms and tools provided by the company
• Paid vacation and holidays
• Bonuses
• Paid training

• Basic refrigeration experience is a plus.
• Must be able to participate in manual labor to work along side the team.
• Must be able to pass background checks and drug screens.
• Must be able to pass the D.O.T. physical.
• Must be able to travel as needed.
• Must be able to drive straight trucks.
• High mechanical aptitude.
• Highly proficient with tools and handling equipment.
• Highly proficient with technology.

• Ability to walk, stand, stoop, kneel, climb, push, pull, and lift repetitively.
• Crew leadership skills.
• Carpentry and maintenance skills.
• Basic electrical skills.
• Food service equipment installation skills.
• Efficient with communications.
• Day shift: Monday-Friday, 8 hours.
• Night shift: Monday-Friday, 10 hours.

We are an Equal Opportunity Employer.
13213